Following the continued success and growing demand of Inspiring the Future and its other campaigns in the UK, we are partnering with the Schools Industry Partnership (SIP) who have rolled out the programme in Australia. The SIP is a non-profit incorporated association that has been working to provide work placement coordination in Australia since 1995.
We are thrilled to have launched the programme in Australia and the opportunity to raise the aspirations of children on an international scale.
Inspiring the Future Australia
Since its official launch on April 3rd, 2017, Inspiring the Future Australia has been spreading throughout the country with volunteers signed up in every state. Teachers have also been rapidly signing up, and singing the praise for ITF and the volunteers that are available to them. They've celebrated different uses of ITF volunteers, with a dozen events and speaking engagements successfully happening since their launch.
Highlights of the Australian Campaign
The official launch of ITF Australia involved both the Minister of Western Sydney and the NSW Minister for Education, as well as other high profile guests such as representatives from THALES, the Business Chamber, the Star Entertainment group and the local business community. Teacher's from surrounding Western Sydney schools and their SRC or Leadership representatives also attended to experience the power of ITF firsthand.
Check out the highlight video of the ITF Australia launch by SkillsOneTV.
Teachers within Australia have been creative in using ITF volunteers within their schools and utilising their different skills and experiences to fit with student needs and challenges.
Cranebrook High School used ITF volunteers to engage their English Studies students in Mock Interviews about their prospective careers. These students were not on a University Pathway and gained great confidence in practicing interview skills and getting feedback from real employers. Read more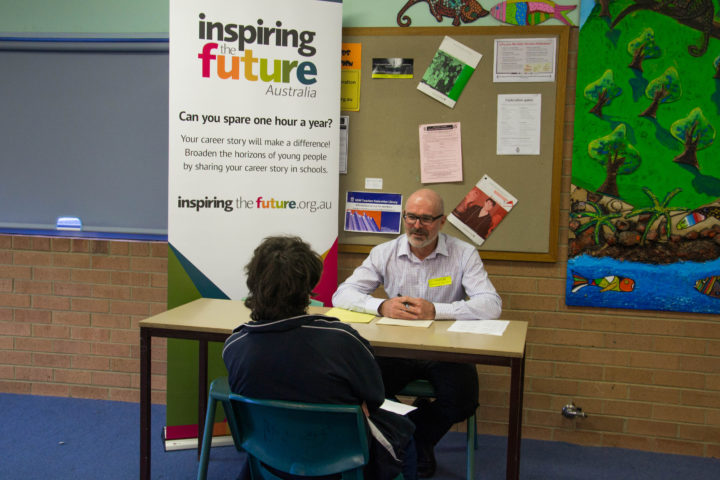 Cambridge Park High School hosted their first inaugural 'Empowering Education through Culture' conference, with a keynote Aboriginal speaker and different volunteers with different cultural backgrounds to inspire their Aboriginal and Pacific Islander students through career speed networking. Read more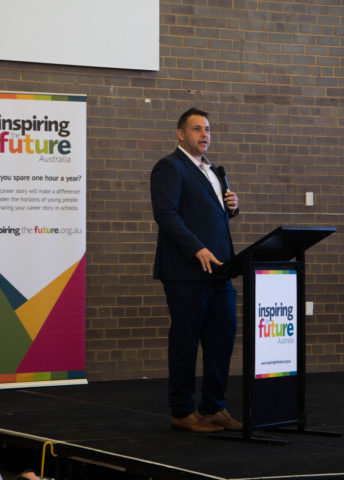 Cumberland High School used ITF volunteers to educate their Year 10 students about different career options through career speed networking. This activity was part of a large career day, where Year 10 students learnt about resilience, undertook mock interviews and heard from inspirational speakers as well, as a precursor to their work experience and subject selection.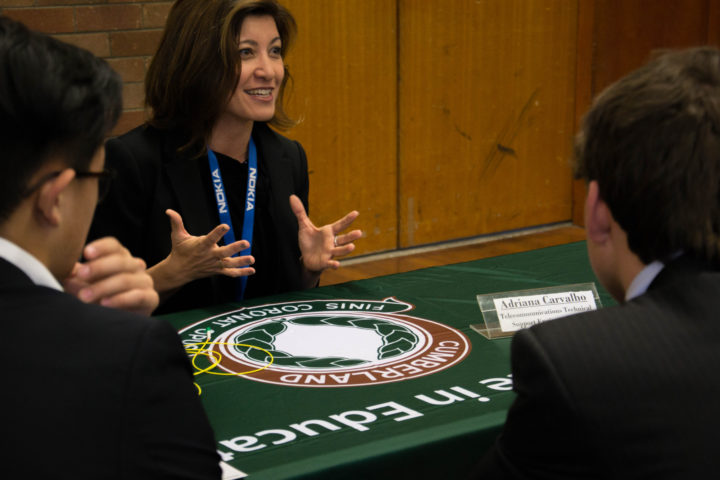 The future for ITF Australia
The rest of 2017 looks very busy and promising for the Australian Inspiring the Future campaign. Launches are planned for many sub-campaigns, including Inspiring Apprentices and Inspiring Futures for Young Women, as well as special events for the printing industry, Careers with STEM and social media and branding. As ITF Australia continues to grow, you can support the campaign by spreading the word to any Australian contacts you have!
Visit the Inspiring the Future Australia website.
Read about the Inspiring the Future Australia launch.
Watch the Inspiring the Future Australia launch video.