Martin Doel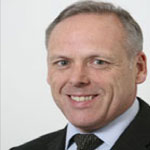 Chief Executive, Association of Colleges
After many years' service in the RAF, Air Commodore Martin Doel OBE was appointed Chief Executive of the Association of Colleges in February 2008 and took up the post on 1 May 2008. He is now working alongside the AOC Board, President, staff and membership to champion and promote the work of colleges, to develop and promote an environment in which they can flourish and to ensure Colleges are recognised as major contributors to the economic and social prosperity of the nation.
In the RAF, Martin was responsible for training and development for all three of the Armed Forces and for civilian staff across the Ministry of Defence. Key accountabilities in this post included cross-Government liaison and project management of an MOD £55million e-learning system.
---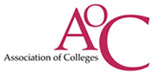 The Association of Colleges exists to represent and promote the interests of colleges, both by building relationships with partner organisations and by feeding into government policy, as well as to provide members with professional support.