Dr Deirdre Hughes OBE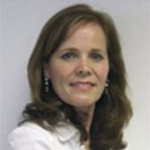 Commissioner, UKCES
Deirdre is a Commissioner at the UK Commission for Employment & Skills. She is also an Associate Fellow at the Institute for Employment Research (IER), Warwick University, Past President and Fellow of the Institute of Career Guidance (ICG) and an Associate at the Centre for Educational Sociology, Edinburgh University. She is Founding Director of the International Centre for Guidance Studies (iCeGS), University of Derby (1998-2008).
She has strong international links with leading academics and expert consultants in career development systems and services. In early 2011, Deirdre was appointed to work with 27 EU countries as a 'Lead Consultant' within the European Lifelong Guidance Policy Network. She is also an active member of the International Centre for Career Development and Public Policy (ICCDP) working on the theme of 'Prove It Works'.
Deirdre has worked with the Education and Employers Taskforce and TES on the design and development of Growing Ambitions.