Louise Rogers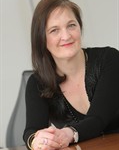 Chief Executive, TSL Education
Louise Rogers is the CEO of Private Equity-backed, TSL Education, the digital and offline company which has TES Connect, the TES and the THE brands within its portfolio. TSL is best known for publishing the UK's biggest B2B weekly title the Times Educational Supplement.
More recently the group launched a UCG online platform TES Connect which allows teachers to swap lesson plans. This has been picked out by the Prime Minister as an example of private sector best practice in using technology to improve standards.
Louise joined TSL as Managing Director in 2005 and became CEO in Sept 2009.
Louise has 20 years of both print and online Business Information experience in the UK and US. Before TSL and as Vice President of Music Player Network, she was responsible for the turnaround of this US consumer publishing, exhibitions and online business with titles such as Guitar Player and Keyboard Magazine. She set up an award-winning content joint venture with eBay in the Musical Instrument sector and a consumer exhibition and events group.
Before that was Louise was group publisher of the Building Division of CMP Information where she re-launched several titles, launched a new Interiors magazine and created an online presence for the group. Her early career was in journalism including stints as Editor of Building Design magazine and as a national newspaper contributor.