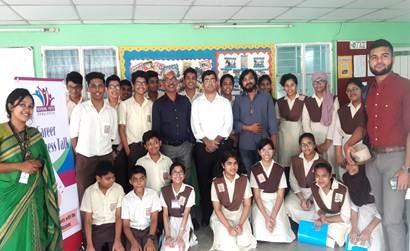 A local group in Bangladesh is broadening the aspirations of young people by providing them with a better understanding of job opportunities and career routes by hosting several events in different schools in Bangladesh. It is a collaborative effort involving teachers, local organizations, community groups, volunteers and employers in the area.
Over the last year, a series of events took place across Dhaka city including activities such as "What's my line?", based on the Primary Futures format where young people tried to guess the volunteer's career, and talked in small groups about their job, often using props. Volunteers from all levels – apprentices to CEOs, and from all sectors – teachers to journalists gave an hour of their time during the week to go into schools and chat informally to young people about their careers. Events took place in schools such as South Breeze, DPS STS and Singapore School Kinderland. Over 500 students have taken part in the events so far.
It was an initiative in partnership with Education and Employers, a UK based charity, to motivate students to take challenges so that the future generation of youth can make a positive difference and contribute meaningfully to society through a productive career. The main goal of the event was to help students understand different careers and be inspired and motivated to follow their dreams.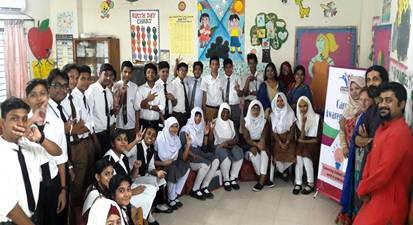 You can find out more about Inspiring the Future in Bangladesh here.