Inspiring the Future has been launched in Ireland by South Dublin County Partnership with support from Bank of America Merrill Lynch, Google and Education and Employers. The inaugural Inspiring the Future Ireland career speed networking event took place on the 21st September in Collinstown Park Community College in Clondalkin, Dublin. A range of volunteers took part including employees from Bank of America Merrill Lynch, Google and Takeda Pharmaceutical.
See the video about the launch event.
See all photos from the launch.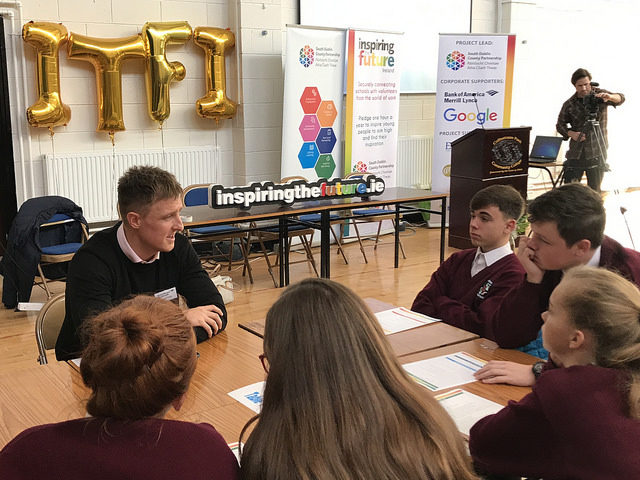 Welcoming the Inspiring the Future Ireland initiative, An Tánaiste and Minister for Business, Enterprise and Innovation, Frances Fitzgerald TD, who spoke at the launch said: "My focus as Minister for Business, Enterprise and Innovation is to ensure that we continue to create an environment in which business can succeed and create jobs, including those for our young people. Programmes such as Inspiring the Future play an important role in helping break the cycle of youth unemployment by increasing the chances of young people remaining in education and succeeding in life. I look forward to seeing this initiative expand to schools throughout Ireland in the coming years".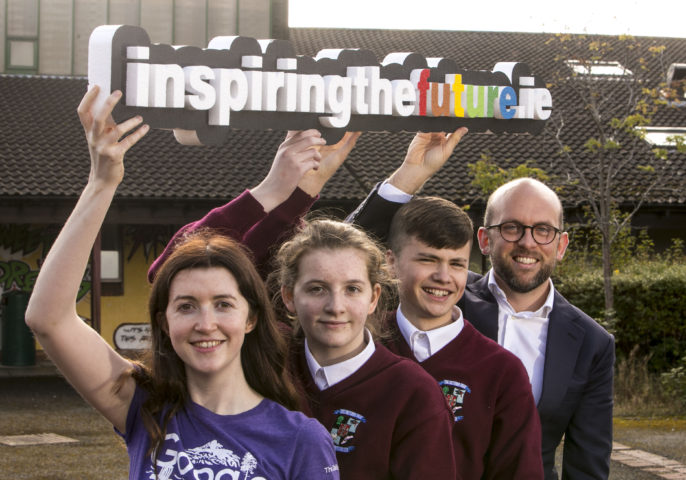 Following the event at Collinstown Park Community College in the morning there was an official launch held at the National Gallery of Ireland.  A variety of representatives were in attendance from the business community, government, schools, the Chamber of Commerce and Not for Profit organisations.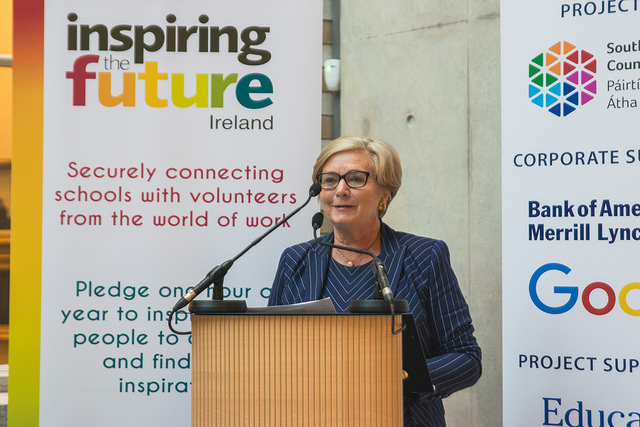 Guest speakers on the evening included:
Frances Fitzgerald TD: An Tánaiste, Minister for Business, Enterprise and Innovation
Tricia Nola: Board representative, South Dublin County Partnership
Nick Chambers: CEO, Education and Employers
Jennifer Taylor: Compliance and Operational Risk Executive, Bank of America Merrill Lynch
John O Malley: 4th Year Year Head, Collinstown Park Community College
Denis Browne: EU Regional Data Centre Lead, Google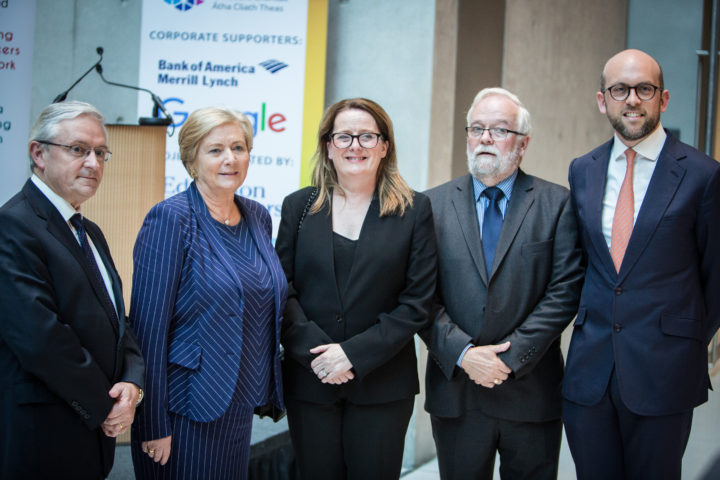 Peter Keegan, country executive for Ireland at Bank of America Merrill Lynch, said: "We are very proud of our role as lead corporate supporter of Inspiring the Future, that last year engaged more than 170 of our UK employees in career insight sessions across the country. We already have a team of Dublin-based volunteers signed up to this new programme, and are looking forward to helping Irish students realise their potential and take charge of their futures. By volunteering our time, we can help these students flourish and become the next generation of business leaders."
Larry O' Neill, CEO, South Dublin County Partnership, said: "The best way to tackle social exclusion and poverty is work. We want it to become commonplace that young people wherever they live and whatever their social background, get the chance to meet a wide range of people from various career sectors and different jobs. Inspiring the Future Ireland is about opening up a world of options and awakening in our young people the ambition to work and have a rewarding career. It's about encouraging them to continue their education and training in pursuit of that ambition."
Terrence MacGoff, Engineering Director, Google, said: "Volunteers coming into a school can help young people to make better informed decisions about their futures and the value of education. Simply telling a personal story can have a huge impact on a young person's aspirations and help them to understand what they can achieve. But this isn't a one way street – time and again, Googlers speak of the inspiration they draw from the children they meet. It is very rewarding to be involved and I'd encourage volunteers to register on the inspiringthefuture.ie website".
If you feel you or your company can spare one hour a year to inspire a young person please visit inspiringthefuture.ie and follow @ITF_Ireland