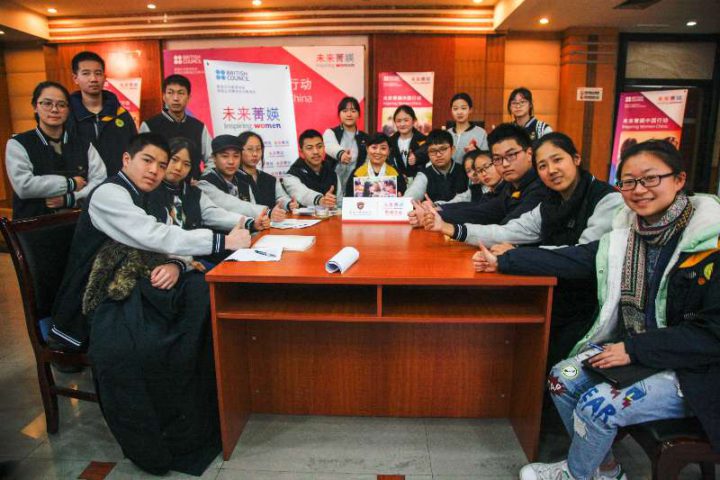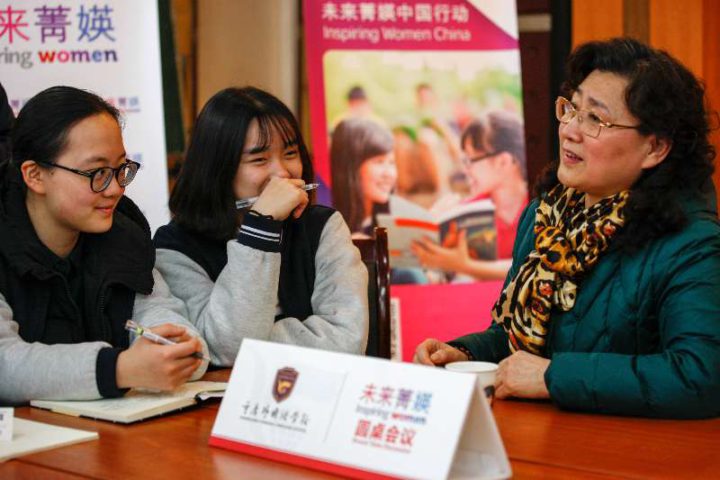 In celebration of International Women's Day, Inspiring Women China ran its first national campaign in March 2017, themed around 'Be Bold for Change'. Between 7-31 March, eight school events took place across China, involving 40 teachers and 1020 students aged between 14 to 18 years old, and attracted 56 schools and over 350 volunteers into the network.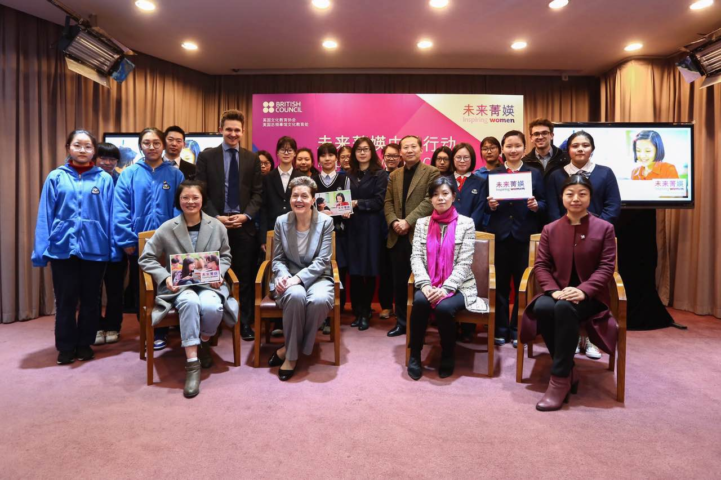 See the event coverage in an article from the China Daily.
Dame Barbara Woodward, the first female British Ambassador to China, and Yang Lan, renowned Chinese media entrepreneur, opened the March series at Huaxia Girl's Middle School in Beijing on 7 March. Volunteers subsequently delivered sessions in Shanghai, Chongqing, Chengdu, Wuhan and Foshan. The volunteers represented a diverse range of sectors and roles including an actress, architect, lawyer, graphic designer, project manager, Bloomberg news reporter, and business consultancy CEO.
A variety of Chinese schools have taken part in the programme, from an all-girls School (Beijing), Comprehensive Schools (Shanghai, Chongqing, and Foshan), Private School (Wuhan), to a rural School (Beijing) and a Vocational School (Chengdu). 55 Chinese media outlets covered the school activities including Beijing Youth Daily, Modern Education, China Daily, and Global Times, with a combined audience reach of 128 million people.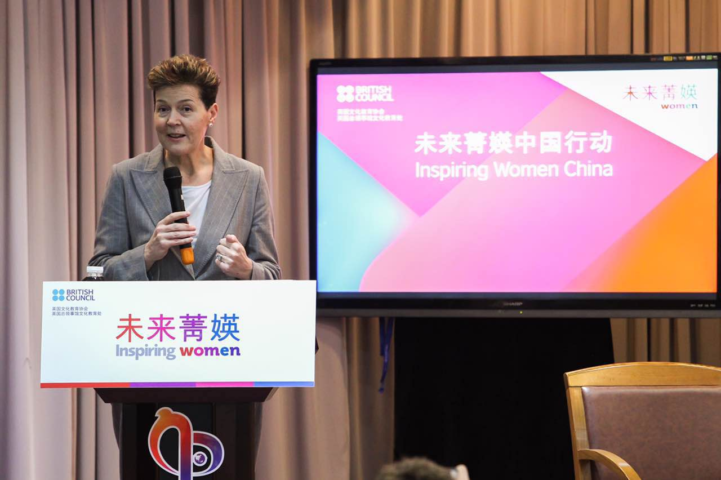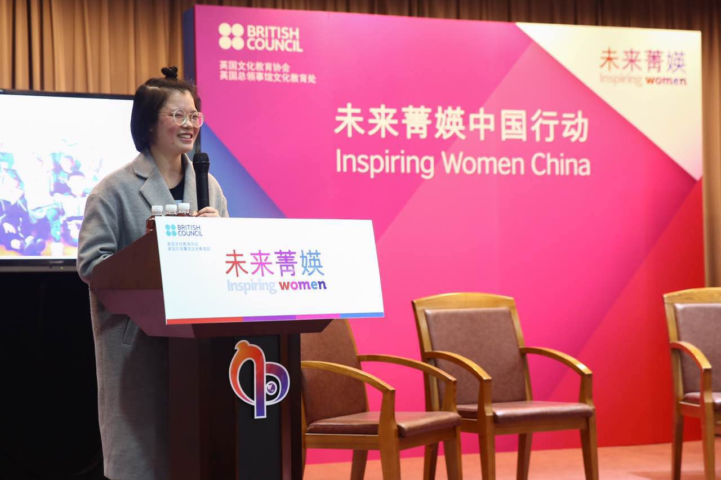 More than 500 volunteers from 42 cities have signed up to the network since we launched the Inspiring Women China online platform in December 2016. The programme aims to reach 1,000 schools, 10,000 volunteers and 100,000 students by 2020.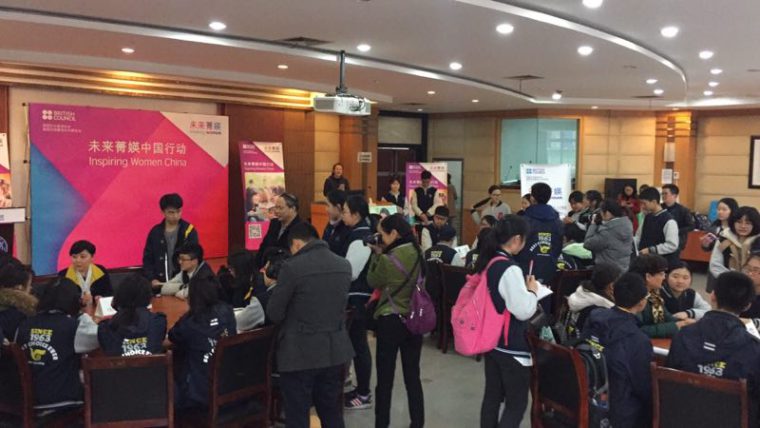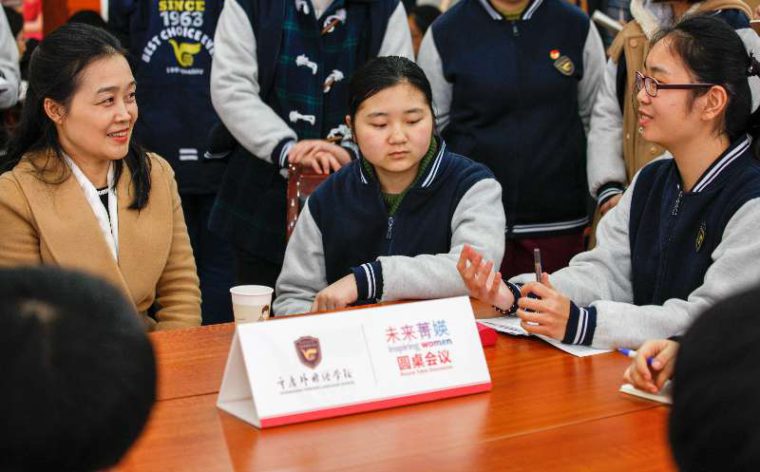 With the backing and support of the British Council China, we launched Inspiring Women China last December.
To see details of this in Mandarin follow this link http://www.britishcouncil.cn/inspiring-women-china
To see details in English follow this link https://www.britishcouncil.cn/en/inspiring-women-china