Our National Health Service turned 75 on the 5th of July and to mark this momentous occasion, we invited 20 NHS ambassadors to talk to Year 8 and 9 students in Sheffield about their careers working in digital, data and technology. The event was organised in partnership with NHS England and Sheffield Olympic Legacy Park, as well as key health sector partners including NHS Health Careers, NHS Digital Academy, Fast Futures, Amazon Web Services, Google, LivingCare Group, NIHR Research and South Yorkshire Primary Care Workforce & Training Hub.  
As one of the nation's most loved institutions and largest employers, the 75th anniversary of the NHS was the perfect opportunity to inspire its future workforce and broaden students' understanding of the range of jobs they can aspire to in the NHS. The special event was hosted by UTC Sheffield Olympic Legacy Park, a school dedicated to educating young people in Computing, Sport Science, Health & Social Sciences. It also coincided with the celebration service held at Westminster Abbey which the charity was kindly invited to attend. 
The day kicked off with a rousing speech from keynote speaker, James Freed, Chief Digital and Information Officer for NHS England, who discussed the developing role of digital, data and tech jobs in the NHS, and why it's an exciting time for young people entering the workforce.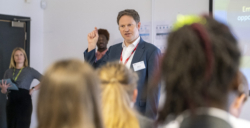 Students then had the opportunity to meet ambassadors working in a range of digital roles including clinical science, communications and project management. Our ambassadors shared career insights through speed networking sessions and delivered exciting workshops where students learnt about the pivotal role of digital technology in the NHS, such as how VR headsets are used to train healthcare workers.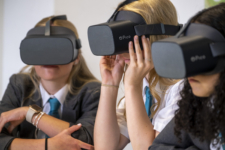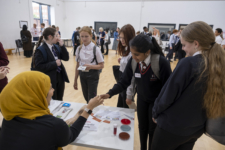 Students told us how much they enjoyed hearing how our diverse range of NHS ambassadors "ended up with the job they have". When asked what they had learnt from the event, students had a range of responses:  
"Technology is more advanced than I thought!" 
"The amount of health workers in the NHS and how helpful AI can be." 
"You can always switch careers, you don't have to stay in the same place." 
"There are more jobs in the NHS than I thought."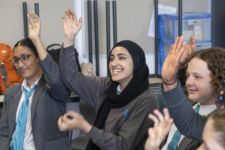 NHS ambassadors also enjoyed the opportunity to connect with students and share their personal career journeys, saying: 
"It was great to see such a variety of young people enthusiastic about careers. I was asked on a few occasions whether my career had taken the path I'd started out on – which it hadn't. It seemed to give reassurance to some people who hadn't already got their career mapped out." 
James Freed, whose speech opened the event, told us how brilliant it was to celebrate digital careers on this special day for the NHS: 
"I met 170 13 and 14 year olds, and their enthusiasm and excitement was infectious. I think it was clear to all the students that the NHS is a really credible employer for the future digital professionals in the room." 
The Director of Education and Innovation at Baker Dearing Educational Trust, Kate Ambrosi, sums up the feeling of the event. She said: 
"On today, the 75th birthday of the National Health Service, University Technical Colleges and the Baker Dearing Educational Trust are proud to be powering the NHS workforce with young, skilled professionals. UTC alumni are working across the health service in a number of different roles, helping to ensure that the NHS will continue to save lives for at least another 75 years. 
"UTC Sheffield Olympic Legacy Park's careers event today will help open students' eyes to the huge range of technical roles in the health sector, and in particular the NHS." 
We'd like to extend a huge thank you to the volunteers who made this event possible as well as the 1000+ volunteers who have signed up this year as part of our NHS 75 campaign, volunteering to share their career stories and inspire a new generation of NHS workers. 
Keen to get involved and start sharing your insights and experiences from a career in the NHS? 
Sign up today