A report published today shows how the UK's biggest employer, the NHS, is helping to motivate young people and showing them the range of career opportunities available, whilst at the same time bringing benefits to their own staff.
The report evaluating Health Education England's partnership with the Education and Employers charity, explores the impact of NHS staff chatting with young people about careers and debunking preconceptions around specific roles, as part of the NHS Ambassadors scheme. 
Read the report: how you've helped 400,000 young people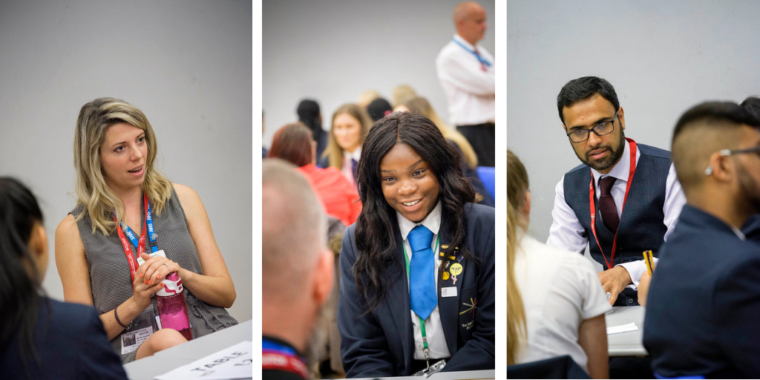 Exploring careers in healthcare and raising young people's aspirations
Nearly 5500 NHS staff from across the UK have now registered as NHS Ambassadors. Ambassadors reached nearly 400,000 students over the past year, generously giving their time, effort and enthusiasm during the pandemic to champion inclusion and diversity and shift young people's perceptions of roles in the NHS. 
As part of the Inspiring The Future and Primary Futures service, which connects schools with employer volunteers, NHS Ambassadors raise young people's aspirations, boost confidence and motivation, and show how school subjects can be useful later in life. They also encourage young people to value their own experience and relate it to the caring professions, and to find out about NHS jobs and pathways. 
"I learnt a lot about the opportunities within the NHS; it was surprising to find out that there are more than 350 job roles," Student, year 11
Targeted support for schools
From assemblies, group activities and events, NHS staff have taken part in careers talks and mock interviews, through to tailored career-related support for school students at risk of unemployment, Oxbridge entrants, or those with barriers such as disability, language, or confidence.  
Ambassadors have also supported curriculum delivery with subject talks, including science, dentistry, medicine, psychology, neuroscience, nursing, professions allied to health, biology, mathematics, biology, business, management and English. 
Helping young people navigate the pandemic
In response to the pandemic, sessions gave children and young people the opportunity to ask questions and learn about Covid-19, providing welcome reassurance. Staff demonstrated PPE equipment, discussed ways to keep safe, and talked about mental health issues in a relatable way. 
"I also learnt new ways to prevent anxiety and to improve self-esteem. It taught me new ways to be positive about myself," Student, NHS virtual event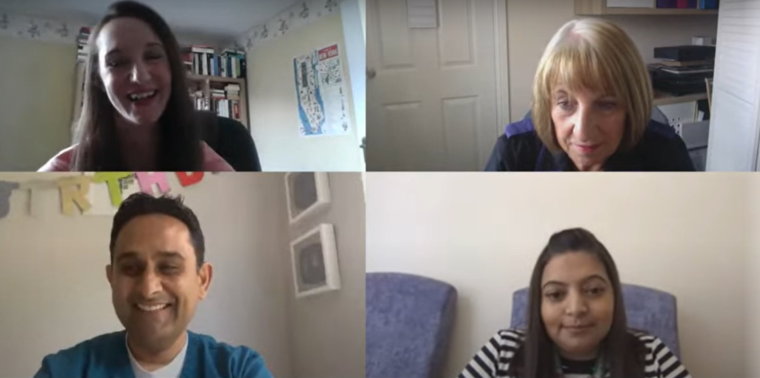 Careers showcases, virtual work experience and video resources
The partnership has also seen Ambassadors take part in virtual and in-person showcase events, highlighting career opportunities; two films with teacher resources focusing on the different career paths available within the NHS; and a half-day virtual work experience for 600 health and social care students at eight colleges across South Yorkshire. 12 new video career stories featuring NHS Ambassadors have been created for icould.com, a careers website widely used in schools, with a further eight videos in production. 
Improving workforce development
Engagement in the scheme also brings positive impacts for the NHS. Becoming an NHS Ambassador enables staff to reconnect with their careers and motivation, says Natasha Davies at Health Education England. "This includes personal reasons for studying and training for years, for working long antisocial hours, or for working in roles that are physically or emotionally demanding," she explains, "It gives staff the opportunity to examine and question judgments of the NHS and their roles, and challenges them to step outside their comfort zones." 
The scheme is equally popular with participants. In a recent survey, over 90 percent of NHS Ambassadors said they would recommend the programme to others, with reported benefits including new skills or experience; a sense of challenge and achievement; confidence gains and feeling part of a community. 
Skills developed through the initiative translate into obvious workplace gains.  
"As I usually work with adults only, it challenged me to explain things in a much clearer way which will also assist me when working with some of the patients I deal with on a daily basis." NHS Ambassador 
Emergency medical technician apprentice Daniel Duffield also sees the advantages, "I've benefited incredibly," he says, "My confidence in public speaking and group presentations has literally gone from next to nothing, all the way to being able to stand to a group of over 100 students and give a talk."  
Being an NHS Ambassador is also likely to contribute to higher levels of employee engagement, retention, career progression and wellbeing, as reported in wider research on employee volunteering, as well as skills development in areas such as communications, influencing, leadership, managing others, and adaptability.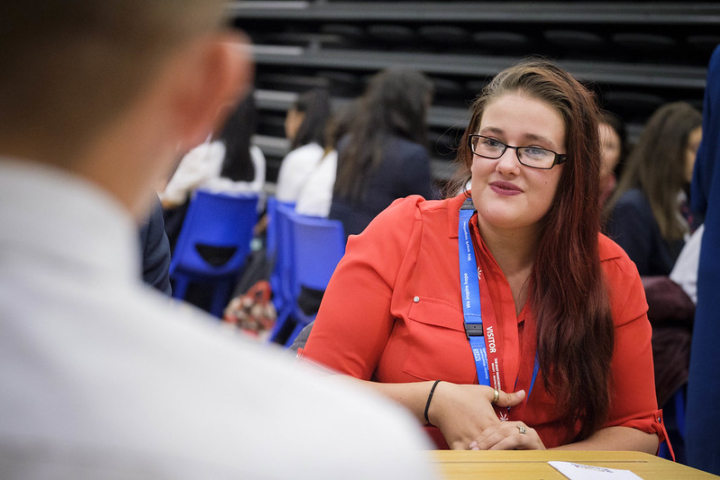 Developing strategic leadership skills with Inspiring Governance
As part of the Ambassadors scheme, around 900 NHS staff have registered their interest in Inspiring Governance, which matches volunteers with governor vacancies. 80 Ambassadors have gone on to express interest in specific governor opportunities, with 67 of those Ambassadors since being matched as a school governor with one of their local schools. 
Research indicates that school governor roles can provide opportunities to develop strategic governance skills.  From an NHS perspective, it is hoped supporting staff to volunteer as a school governor will help increase the number of people with clinical backgrounds and from diverse backgrounds involved in strategic leadership. 
Broadening the reach of the NHS
The Ambassadors scheme reflects Health Education England's new strategic approaches to removing barriers in recruitment practice, addressing specific concerns around diversity within the workforce and trends working against recruiting people aged under 25. 
Take-up has been strong from Trusts and NHS organisations across all NHS regions and the devolved nations. Gender and ethnic origin of NHS volunteers is representative of the NHS workforce as a whole, with the scheme proving popular, irrespective of grade, profession or experience. 
NHS Ambassadors have further helped cement the role of the NHS in local communities and lived the values of the NHS People Plan, which sets out what NHS staff can expect from their leaders and from each other. 
With the pandemic continuing to impact children's lives, partnerships with employers such as Health Education England remain more important than ever, in helping to motivate and inspire young people, whilst making those vital connections with the outside world. 
Sign up as an NHS Ambassador
Find out more
Find out more about NHS Ambassadors
See the report: how you've helped 400,000 young people