By John Widdowson (Northern Council for Further Education – NCFE)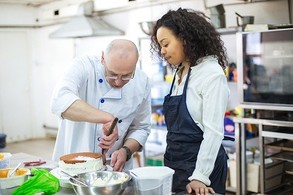 In this new paper by the NCFE and the Campaign for Learning, the author argues that the education and training needs of a significant proportion of young 16-18 year olds aren't being met. Young people should be at the heart of strategies for a high skilled economy, yet 'remain neglected, under resourced and at the mercy of volatile policy change'. This is despite major reforms such as the introduction of the new T-Levels and the apprenticeship levy.
The paper proposes that the effective implementation of the raising of the participation age (RPA) is one of the most important responses that can be made to address this gap. The author's recommendations include that there should be a fundamental review of the RPA to the 18th birthday and research undertaken into the 'quality' of jobs undertaken by over 83,000 16-17 year olds who are in employment but not in full-time education. Other recommendations cover the 16-18 phase and supporting participation until 18.