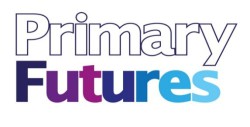 At age 5, what did you want to be when you grew up? I briefly wanted to be a firefighter following a visit from a fire crew to my primary school, made even more exciting by the fact that they were called out to an emergency during the visit and nearly drove off with a friend of mine who'd been clambering around the inside of the fire engine. And then, ever bookish, I think I wanted to be a writer of some sort, though it's hard to remember exactly now.
A future career can seem an awfully long way off for most primary age children and the connection between what is learnt at school and later life very abstract. That's why the NAHT and the Education and Employers Taskforce are today formally launching Primary Futures, a new initiative that will see thousands of employee volunteers going into state primary schools across the country, to meet children and talk to them how they use the things they learnt at school in their jobs.
Primary Futures is part of the successful Inspiring the Future programme that the Education and Employers Taskforce has run since July 2012. By connecting primary school teachers and headteachers with more than 16,000 Inspiring the Future volunteers through a secure online platform, the aim is to bring numeracy and literacy to life and broaden the horizons of primary school children all over the country.
The idea of inviting employee volunteers into schools is not new. Fire crews and the other emergency services are a perennial favourite for primary schools and do a fantastic job in engaging and inspiring children. There are also a host of established number and reading partner schemes across the country including Number Partners, Beanstalk and Time to Read. Yet a Primary Futures survey by the NAHT shows the challenges that schools often face in sourcing volunteers. Of the 191 NAHT respondents, 76% agreed that historically it has been difficult and time-consuming to find local volunteers able to help children see the relevance of literacy and numeracy. Primary Futures will help change this.
Since the same survey shows that most headteachers (87%) are firmly of the view that helping children to understand the link between their learning in school and the world of work will help motivate children to improve their academic performance, there is reason to hope that such interactions may help raise attainment as well as broaden horizons.
Research into the impacts of employee volunteering on the motivations, dispositions and attainment of primary school children remains in its infancy but there is some good stuff out there. To accompany the launch of Primary Futures we are publishing a short guide to employer engagement in primary education which discusses some of the most common activities primary school teachers across the country organise to support learning and, drawing on relevant analysis and evaluations, summarises what is known about the benefits for pupils of such activities. We hope you'll find it useful and interesting.
A guide for Primary school leaders on working with employers and volunteers