By The Edge Foundation (published July 2018)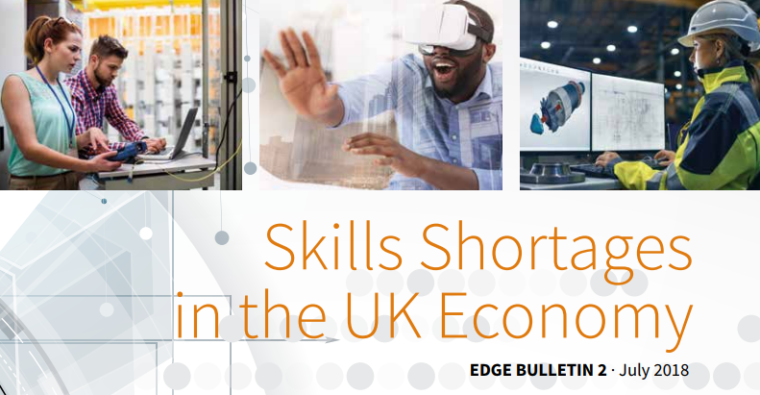 The second of the education charity's bulletins on the UK's skills shortages shines a spotlight on the tech industry and the devastating economic impact of the government's failure to encourage young people to study relevant subjects and upskill existing workers. This second bulletin includes new data from the Open University showing that the direct cost of skills shortages has reached £6.3 billion and has a focus on the tech sector where there are600,000 skills shortage vacancies, a figure that is likely to grow to 1 million in the next couple of years.
Read the bulletin here.