Youth Employment UK (published May 2019)
Click here to read the report.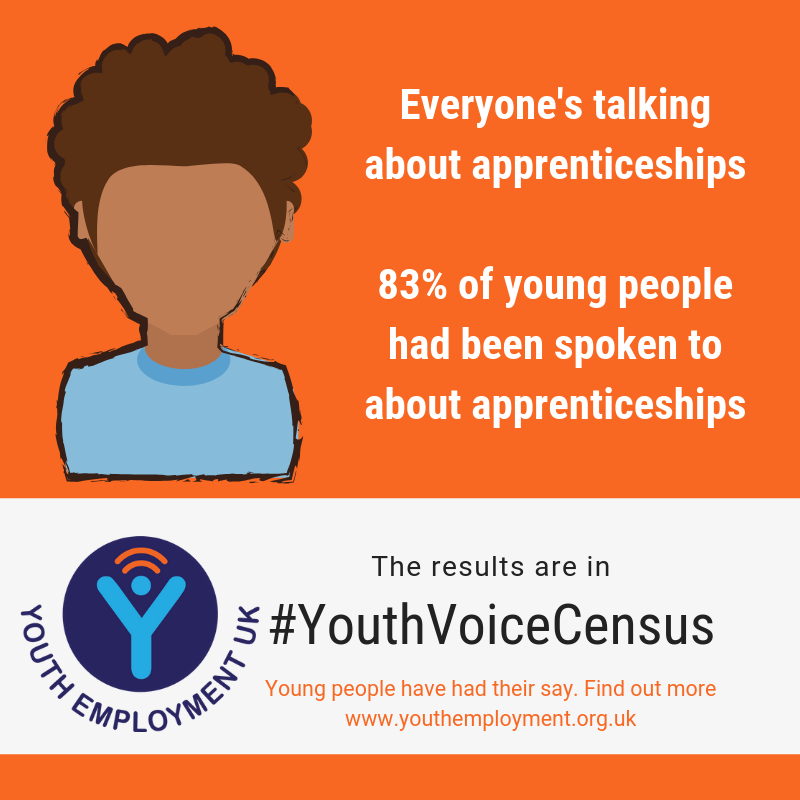 The new Youth Voice Census Report from Youth Employment UK captured the views of 3,008 young people aged between 14-24 on education, employment and training. Amongst many of the report's key findings, one fifth of respondents felt that they should begin learning about employability skills at age 13. Two thirds of the young people survey felt that teachers, parents and themselves were the most responsible for growing their own employability skills.  Respondents found parents the most useful when asked who they go to for careers support.  Only 38% of respondents felt that the careers adviser could help support their skill development and less than half reported that they understood what skills employers are looking for.
Apprenticeship awareness is on the rise. 83% of respondents reported that they had had apprenticeships discussed with them whilst in secondary school, up from 58% in 2018. However, students are still twice as likely to be informed about universities than apprenticeships, with young women more likely to have had university and sixth form discussed with them than boys. Youth Employment UK has stated that it will continue to support young people's transitions into employment and advocate for more effective government policy in education, employment and training.