Education and Employers are working with Northern Ireland's Department of Education and Education Authority to gain a better understanding of children's career aspirations and to explore what factors may be influencing their choices, and in turn limiting their ambitions.
Schools across Northern Ireland are being invited to take part in a Drawing the Future study, where children will be asked to draw what job they'd like to do when they grow up as well as answer questions to provide more insight into their future aspirations. 
The Drawing the Future study helps to uncover the stereotypes children often hold around the jobs people do based on their gender, ethnicity and socioeconomic background. It also explores whether children can see the future relevance of what they are learning in the classroom. Drawing the Future has been conducted by Education and Employers in over 20 countries including New Zealand and Uganda.
Responses are already coming through from primary schools across Northern Ireland.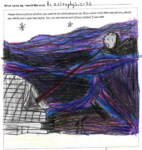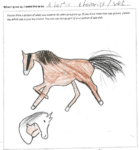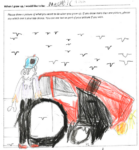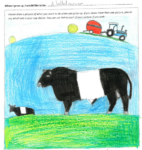 This study aims to support the work of the Department of Education's 'A Fair Start' report, which has a strong focus on investing in improved careers information and guidance for all learners in Northern Ireland. 
Gareth Edge, 14-19 Strategy Team Department of Education, said
"The value of early careers engagement cannot be underestimated. This is a new and innovative approach to engaging with primary school pupils with regards to career education in NI. All primary schools have been invited to take part in the study which will help to initiate discussions with children about their aspirations, motivation and attitudes to learning and will provide the Department with evidence to inform future policy in this area." 
Damian Eannetta, Headteacher of St Mary's PS, who is currently in Secondment with the Education Authority, said
"This study will help us as educational professionals to gain valuable insight into the aspirations of the children we teach and their understanding of the links between the subjects they study in school and their futures. Not only will this provide us with valuable information but it is also a fun and engaging activity." 
This study builds on previous activity Education and Employers has done in Northern Ireland, including with primary school pupils in Pomeroy who were able to meet volunteers from the world of work in-person, as well as virtually, by connecting via video call to volunteers in England and Dubai.   
This follows an in-person event that took place in 2019 at Ballysally Primary School in Coleraine which was featured by the BBC in their BBC Teach collection, where they profiled a range of schools and careers practitioners across the UK. Watch the video.